If your company has been in business for a while, the probability is high that you've had plenty of experience with events. From meetings to team building, drinks receptions to award dinners, you've seen it all. When starting out, organising your company's event can easily become a bid to stick with the simple and avoid complications.  You'll do something basic and it will run smoothly but the time comes for all business where something bigger is required and you'll be needing professional event producers. Here's why…
Assistance and Guidance
When all the details overwhelm you, an event producer will not be phased at all. The truth is, most event producers have been through it all before! Having seen similar events to yours, or at least having catered to similar criteria, they will be able to advise you based on experience of previous successes. This kind of advice is priceless and an asset that won't be available in a DIY event.
Creative Control
Though it might seem easier at first, organising an event with one particular venue often means that you get a standard package deal. It is rarely customised to represent your company or meet your requirements. Whilst this is a simple arrangement and easy, it does not make a good corporate event! Branding your event, having it designed from scratch, from the venue to the furniture and entertainment, means that you have complete creative control. A professional stands in front of you, ready and eager to understand exactly what it is you envisage and then they can hit the nail on the head!
Clear Process
Often, when we leave DIY events, we forget to try to maintain that level of engagement but, for event production professionals, those are the things they do not forget! Before your event, you will have a discussion outlining needs, budgets and set up a plan that continues throughout the event itself and after it. The importance of analysing success and maintaining audience engagement post-event is paramount and, since 'out of sight, out of mind' is true of everything, you should try to keep the buzz of an event in business for as long as possible. No one knows how to do this better than an event professional!
If you're in the market for events production professionals, you're already in the right place and capable hands with Classico. If you're looking for unique and exciting team-building, whether in your own office or for an away day, see if we can help!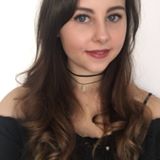 Written by Hannah Carrier
PR and social media manager for an all-service events company, List of Life. Having only been working in events for a year, Hannah is passionate about bringing a fresh perspective to the industry and loves utilising all that the latest technology has to offer to engage clients and customers. She also loves blogging about new venues – partly to help give people a break and partly because she loves to be the first to get the scoop